Help keep an eye on the paranormal! In an effort to become the largest most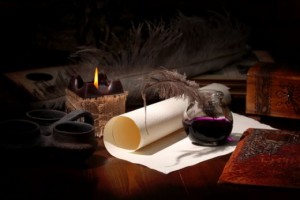 comprehensive Paranormal Website, Mostly Ghosts is enlisting the help of people like you to contribute Paranormal News, Real Ghost Stories, Real Ghost Videos, Pictures of Ghosts and more for our scary websites. If you are a good writer and a huge fan of the paranormal, please use our article submission page. Your paranormal knowledge, expertise, experience and stories will not only help our Paranormal Website grow, but will help to gain exposure for your Websites, Paranormal Businesses, Novels and more.
Don't feel like writing? Thats okay too. You can just as easily submit your evidence such as videos or pictures for viewing on Mostly Ghosts. Found a ghost video or paranormal videos elsewhere that you think would be a good fit for our website? You can embed and post that here too. No matter how large or small your contributions they are equally as important at Mostly Ghosts! Also, you do not have to be an expert in any area of the paranormal to become a contributor.