Looking for Real Ghosts? In the Ghosts section of Mostly Ghosts, you will find tons of information and media involving what many claim are Real Ghosts. We have Ghost Videos, Pictures of Real Ghosts, Ghost Stories and much more. Listed below is merely an example of the information to be found at Mostly Ghosts. We have one of the largest collections of ghosts and other paranormal subjects on the internet and we are always adding more. While browsing our website, you will find some of the most convincing, fascinating and scary evidence of ghosts and the paranormal on earth.
Are Ghosts Real?
You can read our articles, watch videos and even send us your own pictures of Ghosts for our galleries. We hope that our growing collection of ghostly information can help you form a conclusion about the existence of ghosts and whether or not the phenomenon of ghosts is real. There is no doubt that ghosts have been reported for as long as history has been recorded. Exactly what people have experienced and seen is up for debate.
This website was founded on a fascination for Ghosts and the unknown and we will continue to locate, investigate and share the most fascinating material regarding ghosts that we can find. So be sure to check back often for the latest stories and information about Real Ghosts. If you have any article suggestions or ghostly advice for our visitors, please let us know by using our contact form. Start your investigation here and visit often. We are always adding more Ghosts and other paranormal media for you to enjoy and discuss. Until then, enjoy the Real Ghosts pages of MostlyGhosts.com!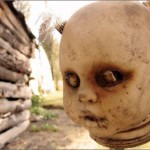 Just south of Mexico City, in the middle of the Xochimico canals is an island like no other. The island has thousands of inhabitants, although they…