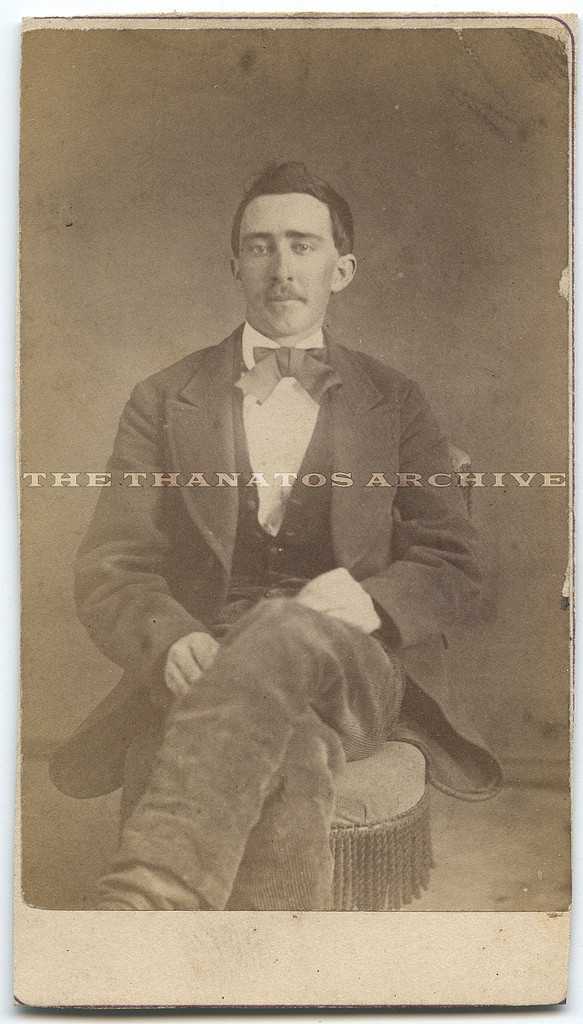 Is Nicolas Cage A Vampire? This may sound far fetched like the plot of Cage's latest film, but to one man..It's true. The photograph seen here was taken in 1870 and is said to be 100% authentic. The man who owns the 140 year old picture says it was found in the back of a book containing "pictures of the dead".
Photo's were often taken during those times only after someone's death as a way to remember them. However, this man seems to be alive. He also seems to have a striking resemblance to none other than Nicolas Cage. This was the only photo in the book that had no name attached to it.  Jack Mord, the man who placed the photo on ebay is asking a cool one million dollars for what he claims is proof that Nicolas Cage is one of the undead.
Mord claims that Nicholas Cage is able to regenerate himself every 75 to 100 years and start life over as a new person. Today he is an actor, but in his next life may be a politician or musician. The outlandish claims by Mr. Mord have gained him and his ebay listing lots of attention. He has even received offers for the pic but has turned them all down so far. He promises to let the buyer authenticate the photograph and age of photo and guarantees the authenticity.
So is Nicolas Cage an immortal? Is he a vampire? Don't bet on it. However, Cage may very well have found a long lost relative and certainly has a doppelganger that lived over a century ago. If nothing else, the eerie photograph will make a nice conversation piece for the one who eventually pays the hefty one million dollar price tag.
Update: 10/01/2011 The "Nicolas Cage Vampire Photo" Ebay listing has mysteriously vanished. Did Jack Mord finally get an offer he couldn't refuse? Would someone actually pay one million dollars for Mord's picture? We may never know.
Related posts: