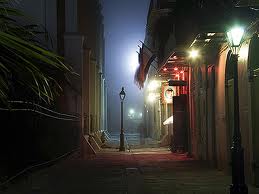 The group's guide, Carla Boullion, gets the Garden District Ghosts and Legends walking tour off to an appropriately eerie start by having everybody meet at Lafayette Cemetery No. 1, with its above-ground tombs serving as a spooky backdrop for stories that she — gulp — almost brings to life.
Fiction readers may recall the historic cemetery from its many references in books by Anne Rice, a former resident of New Orleans' Garden District. During years of walking the stately neighborhood and chatting with its residents, Boullion has learned of dozens of other ghost stories that she is certain are true.
Wait! Was that a shadowy figure that just passed behind her? If so, Boullion says she sure hopes it's not the ghost of Henri.
Related posts: