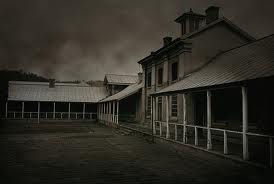 Do you believe in ghosts?
In the Tasmanian town of New Norfolk stories about apparitions, strange sudden smells and unearthly happenings at the site of the former mental asylum have been circulating the local community and more recently the internet.
A former mental health hospital, Willow Court has unofficially become a drawcard for people who believe in the supernatural.
Now the Derwent Valley Council is determined to find out once and for all if there is any truth to the stories. Councillors recently voted in favour of a paranormal investigation in at least two of the wards still standing.
A team of three from the Australian Paranormal Investigation Unit are now planning a two or three night stay in ward C and Alonnah that once housed the criminally insane..Read full article
http://au.news.yahoo.com/odd/a/-/odd/8883174/ghost-hunters-haunt-old-mental-asylum/
Related posts: